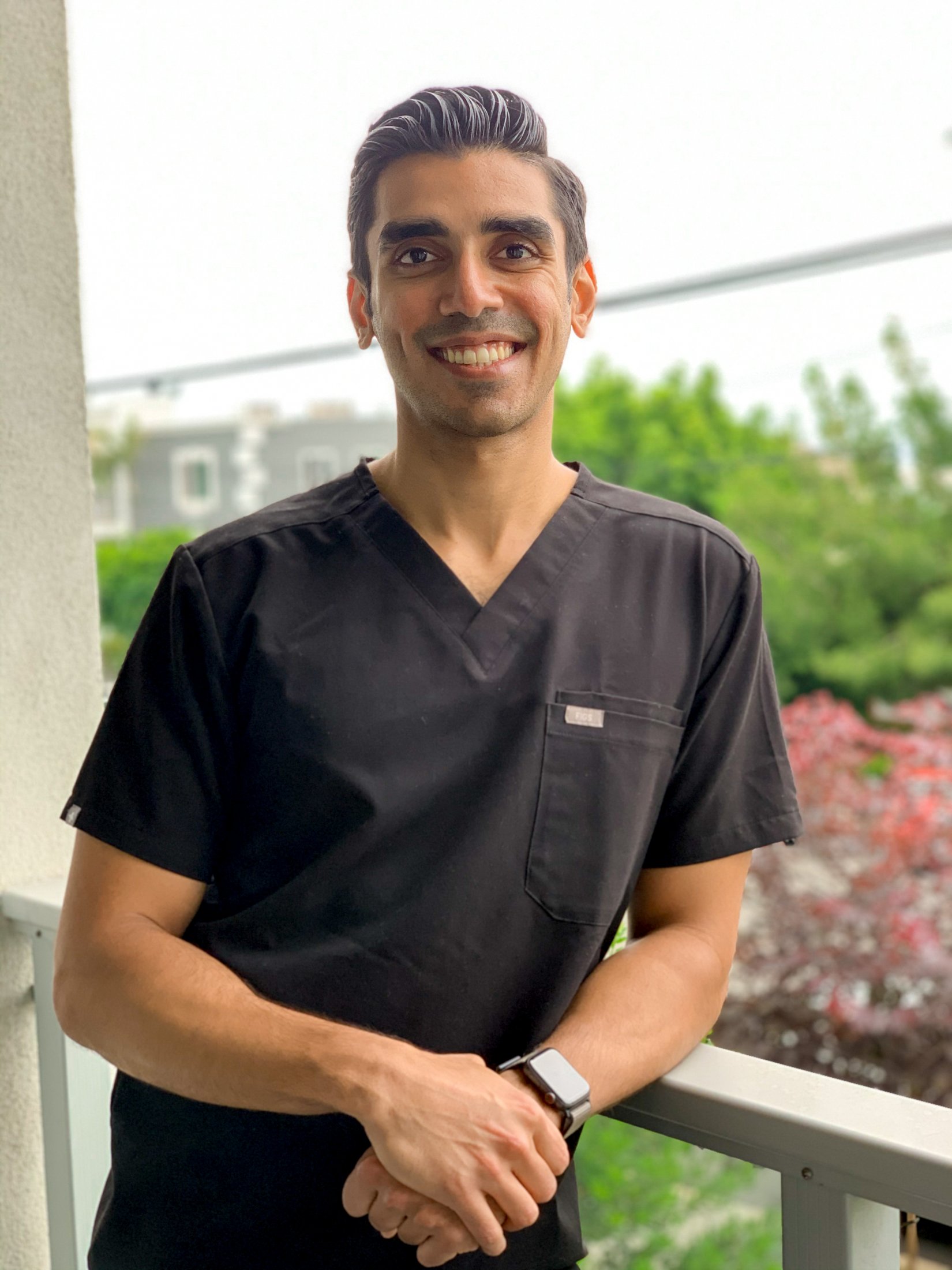 Dr. Makadia immigrated from India with his family when he was 13 years old and moved to Chino Hills, CA. With his father being a dentist, it wasn't long before he set his sights on learning how to brighten smiles, and began his dental career at University of the Pacific, Arthur A. Dugoni School of Dentistry. In his early days at University of the Pacific, he had his heart set on becoming a general dentist, just like his father. However, he fell in love with the complexity and meticulous nature of understanding and mastering the art of root canal treatments. This led him to obtaining additional experience at a General Practice Residency at Nassau University Medical Center in Long Island, NY. During this time, he also earned admission to Nova Southeastern University, which would become his launchpad for his career as an Endodontist. 
Upon completion of his training as an Endodontist, Dr. Makadia moved to San Diego in 2018 with his wife and began practicing. He partnered with a few dental offices, and soon became their go-to doctor for all their patients' endodontic needs. Throughout the last 4 years, Dr. Makadia has been able to perform over 8,000 root canal treatments, giving him the experience and exposure needed to become skillful at root canal treatments of various types, including surgical endodontics. Root canal treatments have such a bad reputation in our community, and it is unfortunate that patients' have had such daunting experiences that have put them off from dentists. He made it his mission to provide patient-centered, painless, and compassionate care to change people's perception towards root canal treatments all together. Our favorite words to hear in the office, "Oh.. that really wasn't as bad as I thought it would be"; it's like music to our ears.
In 2022, Dr. Makadia purchased Poway Endodontics from Dr. Apaydin, and currently they both actively treat patients in the office. Dr. Makadia welcomed such an incredible opportunity and offer from Dr. Apaydin who was willing to stay on for a while and be a mentor to Dr. Makadia. 
Dr. Makadia and his wife love to try new restaurants, spending time with their dog, going on hikes and one of their biggest motivators is their passion for traveling. When he isn't in the office serving patients, they are either traveling somewhere or planning their next trip.